ASUS is a Taiwan-based multinational computer and electronics company headquartered in Taipei, Taiwan. ASUS' products include a wide range of IT equipment including desktops, laptops, monitors, tablets, computer components such as graphics cards, motherboards as well as enterprise networking & storage. The company is an original equipment manufacturer (OEM).
ASUS is the world's 5th-largest PC vendor, by unit sales and appears in BusinessWeek's "InfoTech 100" and "Asia's Top 10 IT Companies" rankings. In 2017, 2018 and 2019, the company  ranked first in Interbrand's Best Taiwan Global Brands with a 2019 turnover of $1.547bn. Asus is the world's 5th-largest PC vendor by unit sales as of January 2021.
---
ASUS Servers
Sol Distribution can provide the full range of ASUS servers and workstations, which can be pre-configured to meet customers' needs and requirements. These servers deliver market-leading technologies and high levels of power saving and efficiency.
Core Competencies of ASUS Servers

---
ASUS Performance Boost Technology
ASUS Engine Boost combines automatic power acceleration with innovative voltage design to increase over-all performance of servers by up to 24.5%. This technology was adopted in NCHC and EDA projects for performance tuning.

---
Exclusive Thermal Radar technology
ASUS Thermal Radar 2.0 is the market-leading thermal control technology and is deployed perfectly on the latest ASUS servers featuring 2nd Generation Intel Xeon Scalable processors. Featuring two innovative intelligent detection technologies and multi-fan zone design, ASUS Thermal Radar 2.0 places different sensors on the CPU, GPU, DIMM, HDD and in other areas to collect localized heating information to designate dedicated fan flow automatically to reduce consumption of overall fan capacity. Additionally, the multi-fan zone design enables multiple fan curves for different zones to reduce operating time and cost required for manual adjustments and effectively enhances system reliability and thermal efficiency.

---
ASUS Power Balancer Technology
ASUS Power Balancer is an exclusive technology that enables ASUS servers to adjust overall CPU loading automatically based on real-time monitoring, decreasing overall power consumption for improved efficiency and cost/performance optimisation. With ASUS Power Balancer technology, servers can achieve a 14% power saving while maintaining the same level of performance. Power Balancer technology enables ASUS servers to decrease CPU power consumption in multi-threaded scenarios by adjusting to the most suitable frequencies.

---
ASUS Control Centre
ASUS Control Centre is a centralised IT management software suite. The software is capable of monitoring and controlling ASUS servers, workstations, and commercial products including notebooks, desktops, All-in-One (AiO) PCs, thin client, and digital signage. With the help of ASUS Control Centre, your organisation is primed to deal with the demands of the most challenging modern IT environments.

---
Record-Setting Performance
Innovation and performance is Asus' core competency. In fact, in 2020, ASUS set over 246 world records on spec.org, which is a is a non-profit corporation formed to establish, maintain and endorse standardised benchmarks and tools to evaluate performance and energy efficiency for the newest generation of computing systems. These tests prove that ASUS offers the fastest 2-socket and 1-socket server on the Intel platform.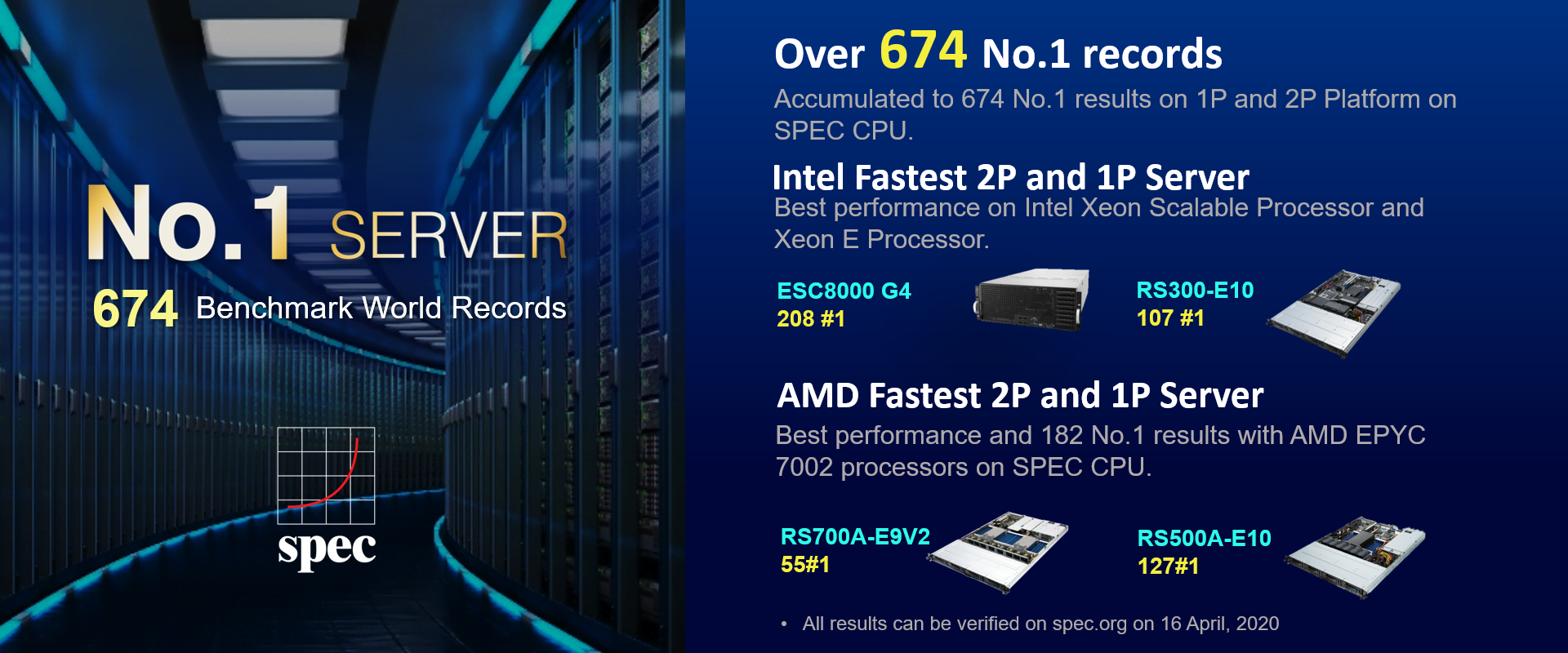 ---
Record-Setting Power Efficiency
Also in 2021, the ASUS RS720-E9 broke the spec.org world record for power efficiency, making it the most energy efficient server on the Intel Platform. No matter whether the server is running Linux OS or Windows OS, ASUS is still the no.1.

---
Server & Workstation Product Portfolio
Asus offer a wide ranging product portfolio, covering workstations to general purpose servers, AI servers, storage servers and open platform servers.

---
Key Sectors
With their focus on high-performance, ASUS servers and workstations excel in nvironments such as Data Centre, High-Performance Computing & Articial Intelligence, Manufacturing, Cloud Gaming, Medical, Broadcasting & Analysis. ASUS has a number of high-profile end-users in these fields.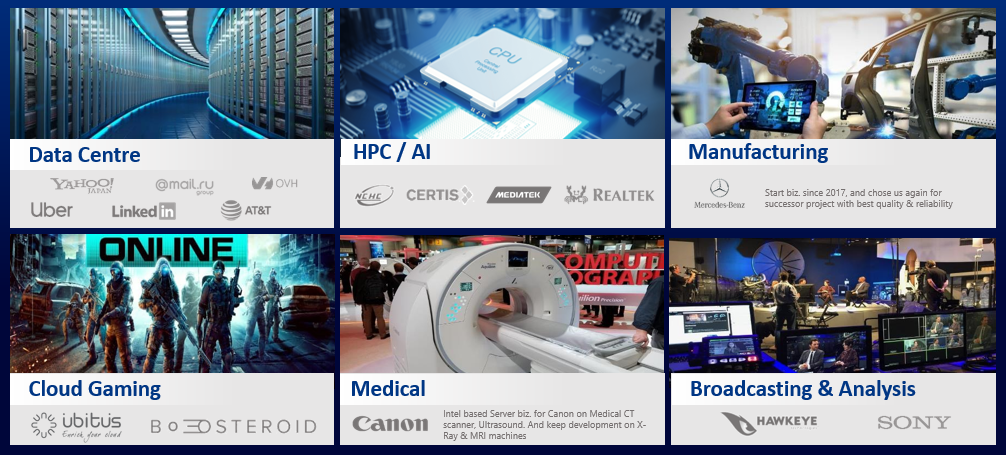 ---
Why Choose ASUS Servers & Workstations?
ASUS is a world leader in server technology, with solutions that deliver market-leading technologies and record-setting levels of performance, power saving and efficiency.
Sol Distribution can provide the full range of ASUS servers and workstations, which can be pre-configured to meet customers' needs, so whatever your business requires, there is an ASUS server solution that is ideal for you.

---
Want more information?
If you have a server requirement, or would like more information on any of our products and services, please contact us by clicking the button below, or ring us on +44 (0) 1691 680 830.