Command the Network
VIAVI Solutions, formerly part of JDS Uniphase (JDSU), is a global provider of network test, measurement, and assurance technology. Sol Distribution is a Master Distributor of VIAVI's Network Performance Management and Diagnostics (NPMD) and Fibre Testing Solutions.
VIAVI NPMD Solutions
For the main page on VIAVI's Network Performance Monitoring and Diagnostics (NPMD) Solutions click here.
VIAVI network performance monitoring and diagnostics (NPMD) tools offer the ability to mine network data and apply deep analysis to optimise IT resources in real time or post-event.
Monitor Network Performance to Gain Valuable Insight
Too many fingers pointed at the network team and not enough time to get ahead of complaints? Logs? Reports? Response time? The greatest challenge with network performance troubleshooting is often knowing where to begin searching for the actual source of the performance issue. This challenge can be worsened as standard networks become abstract and decentralized whether through IoT, SD-WAN, or the complex topology of SaaS cloud technologies.
Network performance monitoring tools from VIAVI proactively identify the most serious network issues with an end-user experience score, problem diagnosis, and out-of-the-box workflows leading IT teams to resolution. All Observer intelligence is backed by complete, unaltered packet and flow data, providing wire data for granular security investigations, observing Transmissions Control Protocol communication with unique IP addresses to MAC address to user ID relationships, powerful network connectivity insights, and root-cause analysis for optimized networking and application performance.
Maintain Peak Network Performance Monitoring of all IT Services
Observer provides comprehensive visibility and insight into critical IT resources, whether in the data center core, network edge, or cloud. Delivering network and application insight from the perspective of the end-user, Observer supports network and operations teams ensure maximum effectiveness of IT services and data centers, port to port, through three critical use cases:
•  Managing new initiatives and daily operations
•  Mitigating risk from planned and unexpected event
•  Solving performance and security issues
The network performance monitoring solution from VIAVI serves as the starting point for troubleshooting service anomalies, packet loss, managing network resources, and aiding investigations of incidents of concern (IOC) or confirmed security breaches. This starting point ensures IT teams can quickly gain access to relevant application, network, database, infrastructure, and user operational metrics for a variety of critical network performance and network security scenarios. This means less time troubleshooting and more time driving online digital transformation for your business.
For more information on VIAVI's Network Performance Monitoring and Diagnostics (NPMD) Solutions click here.
---
Further Reading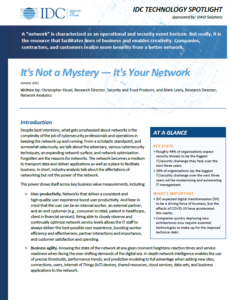 White Paper – Its Not a Mystery its Your Network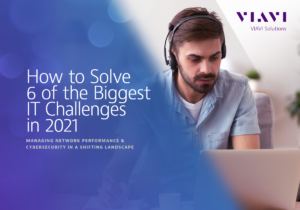 E-Book How to Solve Six of the Biggest IT Challenges in 2021
Guide to Enterprise Protocols Poster
White Paper Network Performance Management for Security Intelligence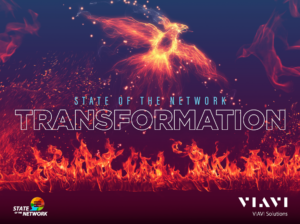 2021 State of the Network Survey
Winning the Security Battle e-Book
---
Want more information?
If you would like more information on this news story, or any of our products and services, please contact us by clicking the button below, or ring us on +44(0)1691 680 830.

Follow us on Social Media:
Search Products
Search the products by filling in the search box, or clicking on the categories below: