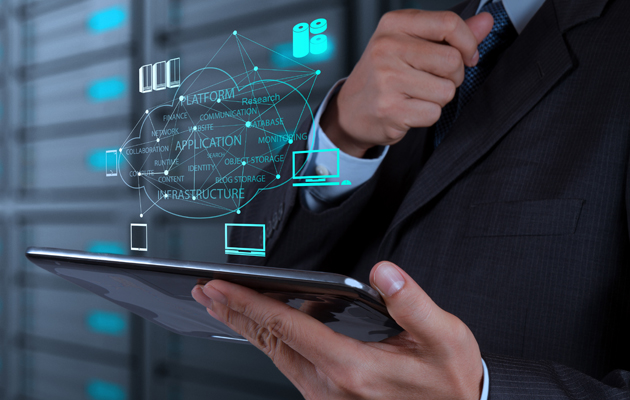 Sol Distribution Welcomes Dave Oliver to the Team
Sol Distribution is pleased to announce the appointment of Dave Oliver to the role of Chief Solutions Architect. Dave is a Data Networking Engineer with over 12 years' experience in providing technical expertise and support on various data networking equipment and PBX solutions including Alcatel-Lucent Enterprise, Microsoft, Aruba, SonicWall, WatchGuard, SpliceCom. Dave joins Sol from QDOS-SBL Group, where he worked for 8 years in the role of Consultant Data Engineer.
Dave is an Alcatel-Lucent Certified System Expert (ACSE) and has over 10 years' experience of working with Alcatel-Lucent Enterprise data networking and communications solutions. His immediate priority will be to assist customers in the design, implementation and support of Alcatel-Lucent Enterprise LAN and WLAN data networks, before branching out into the product sets of the company's other vendors as he gains the relevant knowledge and certifications.
Graeme Sutton, Managing Director of Sol Distribution was delighted at the appointment saying "We are very excited to welcome Dave to our team at Sol Distribution. He brings with him a wealth of experience in designing and installing data networks and will allow us to expand the range of services we can offer our customers."
"Dave came highly recommended by several trusted and influential people in the industry, not least those at Alcatel-Lucent Enterprise, whom Dave has had frequent contact with over the years and who could not speak more highly of his work."
"This investment in engineering resource is a positive step forward for the company and shows our continued commitment to invest in the skill base of the company, both in terms of bringing new people in, and training the existing members of our team. We have ambitious plans for expansion in the future, and we see investment in our technical resources as a vital part of this."
This appointment allows Sol to offer a wider range of technical services to its customer base including design, installation, support and maintenance for LAN and Wireless LAN networks, IT project management and customer training. Please ring Sol Distribution on +44 (0) 1691 680 830 or contact us by clicking the button below for further information on the services we can provide.
Want more information?
If you would like more information on this news story, or any of our products and services, please contact us by clicking the button below, or ring us on +44 (0) 1691 680 830.

Follow us on Social Media: