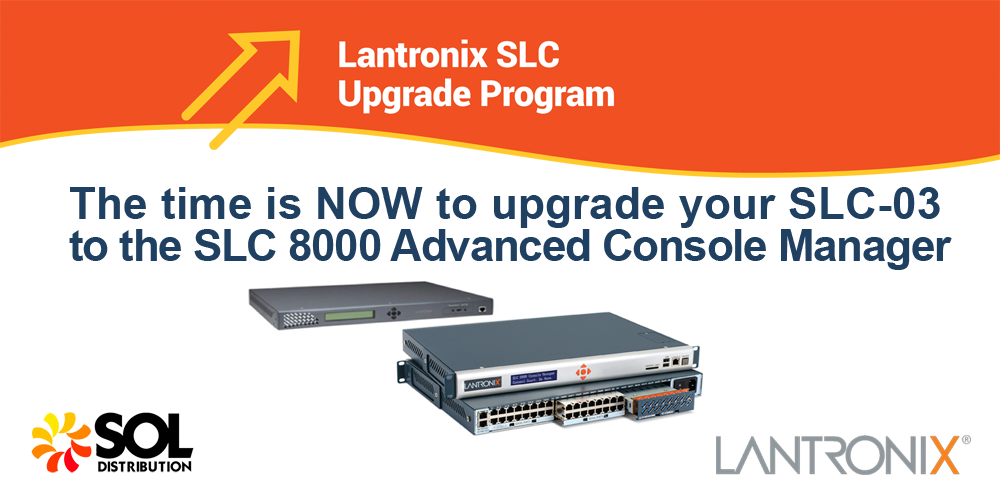 Lantronix SLC Upgrade Program
The time is NOW to upgrade your customer's SLC-03 to the SLC 8000 Advanced Console Manager
Lantronix SLC Console Servers are a mainstay in data centers and remote sites around the world. But it is time for their mature SLC products to stand aside for the Lantronix SLC 8000 advanced console manager.
Isn't it time to help your customers upgrade and:
Introduce them to vendor-neutral access to their servers, routers, switches and PDU assets through our ConsoleFlow™ Management Platform
Improve their reduction of downtime and increase efficiency in the data center
Provide automated 4G LTE failover and fallback
Offer flexibility in port configuration with the swappable I/O modules (RJ45 and USB)
Lantronix will make it easy for you by offering our Partners some great pricing on the
popular SLC 8000 – 48 port product.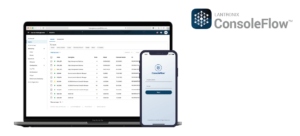 Contact your Sol Distribution account manger today for details on this promotion
Terms and Conditions:
I. Deal registration through the Lantronix SmartEdge portal is required for all orders
II. Discounts are fixed and are only eligible on the part numbers noted of the flyer
III. Promotion is available while supplies last
IV. Promotion will be good for all orders shipping by June 30, 2021
---
Want more information?
If you would like more information on this news story, or any of our products and services, please contact us by clicking the button below, or ring us on +44(0)1691 680 830.

Follow us on Social Media: