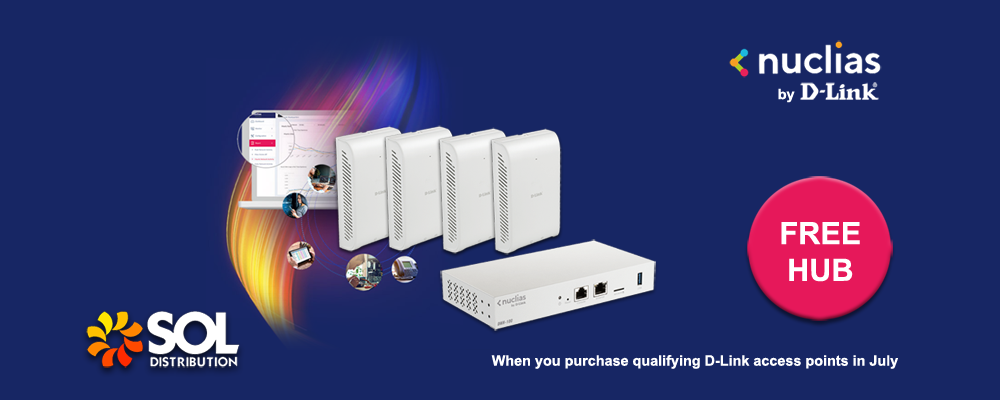 Until the end of July, we're giving our customers a free DNH‑100 Nuclias Connect Hub with the purchase of any four access points from DAP-2610, DAP-2620, DAP-2660, DAP-2662, DAP-2680, or any two outdoor access points from DAP-3662, DAP-3666.
Click the links below for more product information and to download datasheets:
Convenient network management
Managing a network for your business should be simple, intuitive, flexible and cost-effective.
Whether you're a small business looking for an easy out-of-the-box network solution, or a larger organisation looking for robust functionality and end-to-end control, Nuclias has the flexibility to make onboarding, studying, troubleshooting, and reporting your network activity quick and easy.
Easily manage your network on the go.
You and your team can monitor and manage your network from anywhere through our app or a web browser.
Keep on top of any management tasks like creating guest networks, adding Wi-Fi to additional locations, updating devices and keeping your network secure.
Want more information?
For more information, or to take advantage of this offer, please contact us by clicking the button below, or ring us on +44(0)1691 680 830.

Follow us on Social Media: